There can be many reasons for deleting a Gmail account or a Google account, such as having more Gmail accounts, getting old account or getting hacked etc. Once you delete a Google account, you will not be able to use it again. Meaning after going through this process, all your email and account settings will be erased. Despite this, if you want to delete your Gmail account permanently, then in this article we will tell you Gmail Account Delete Kaise Kare Explaining the whole process.
Before knowing about deleting Gmail account, one more thing to tell you that, if you delete your Gmail or Google Account, then you can use your email or Gmail address to send or receive emails from the deleted Gmail ID. You will not be able to, and furthermore this email address will not be made available for anyone else to use in the future. Let us now tell you step by step about Google Account Delete Kaise Kare.
Gmail Account Delete Kaise Kare
Delete Gmail Account or Delete Google Account in Android Mobile is very easy. You can delete it in few seconds by following some easy steps. Next we are telling you how to delete gmail account or how to delete google account:
1. First of all go to Settings
To delete Gmail account on Android device, first go to 'Settings' of your phone.
2. Click on Accounts Option
Here you will get the option of 'Accounts', click on it. If you do not see this option, then click on 'User & Accounts' option.
3. Now Select Your Gmail Account
If you have more than one account, then select 'Select Gmail Account' of the account you want to delete.
4. Then click on Remove Account
After selecting the Gmail account, you will get the option of 'Remove Account', click on it.
5. Enter Pattern, PIN or Password
If you are using only one Google Account on your mobile, you will need to enter your phone's pattern, PIN or password for security.
6. Click on Remove Account again
Now to confirm once again the option of 'Remove Account' will come, click on it.
In this way you know that Gmail Account Kaise Delete Kare in Android mobile, by following these easy steps, you can delete Gmail account in someone else's mobile too.
Gmail ID Delete Kaise Kare
To delete Gmail account in computer or laptop, you have to follow these steps given below:
1. To delete Gmail account on desktop or laptop, first of all, 'Sign in' to your Gmail account on 'Google.com'.
2. Select the option of 'Account' from the Grid Icon given at the top right side.
3. After this click on the option of 'Privacy & Personalization'.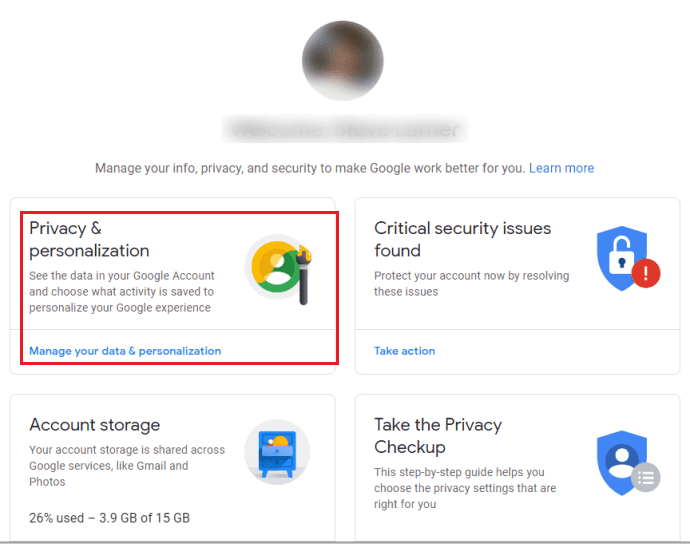 4. Now scroll down on this page, here you will find a section named 'Download or delete your data', just below which you have been given two options, out of them click on 'Delete a Google Service' option.

5. Now you will be asked to 'Sign in' to your account, then sign in with your username and password.
6. OPTIONAL: If you have any important information in your Gmail account that you do not want to delete, then click on 'Download Data' option for that. Or click on the 'Trash' icon next to Gmail.
7. Now a pop-up page will open, in which you have to enter your 'Alternate Email Address'.
Note: Here you will need to enter the alternate email address that you have access to as you will need it in order to continue deleting your account.
8. Now you will get the link of 'Send Verification Email', click on it.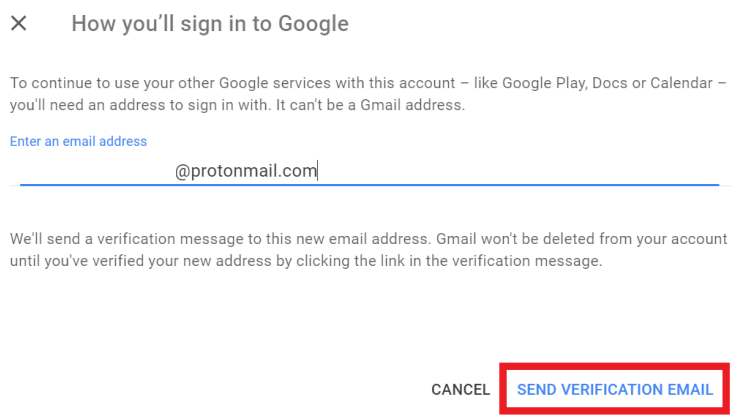 9. Now a mail will come to your alternate email, on opening which you will get 'Deletion Link', click on it.
10. Here you will be asked to login to the Gmail account you want to delete. Then select 'Yes, I Want To Delete' in it.
11. Now click on 'Delete Gmail' and click on 'Done'.

As soon as you follow all these steps, your Gmail account will be permanently deleted.
Conclusion
So friends, through this article, you learned that from both Android mobile and computer, Email Id Delete Kaise Kare or Google Account Kaise Delete Karen? Now you will be able to run your one account without any problem in place of multiple accounts and if you want you can create a new account by deleting the old account.
Lastly, one important thing is that you should keep a few things in mind before deleting your account. After your Gmail is gone, you will no longer be able to log in to any of the services this email uses. Also, you will not be able to recover the forgotten password. Simultaneously, your YouTube and Google Play Store will also be gone, including Chrome browser bookmarks etc.
If you liked the information about Gmail Account Permanently Delete Kaise Kare, and it has helped you, then do share it on your friends and social media accounts, so that other people also know about it.